What an amazing year in Real estate it has been, I can't believe how many homes we listed and sold in Sumner this year. When I say we I am including my self and all other very hard working agents out there.
Take a look at the chart below and the amazing number for this last year and I say that with knowledge of our market over the past decade. The prices have always been a bit higher in the Sumner area, because of the quick location of freeways and shopping. But over the last two years, we have seen rise after rise in home prices. We were expecting a dip, but Amazon brought in two large warehouses to the Pierce and South King County area's which brought over 30,000 people into WA. Pierce County is a bit less expensive than King. Sumner's inventory has never been high, but we can hardly keep a well priced home on the market for more than a few day.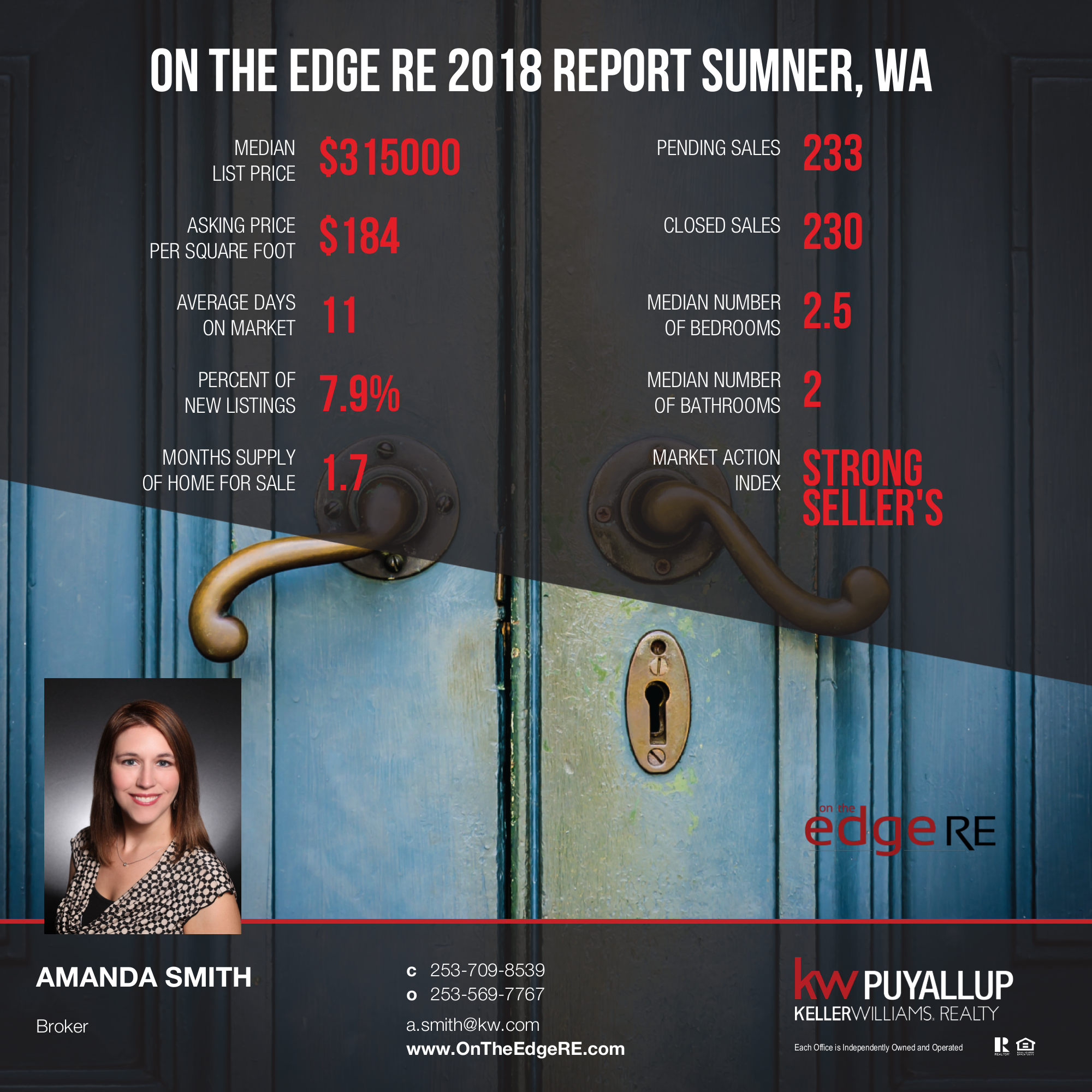 We are looking for more listings every day. We are still working with a lot of buyers looking for "the one".
Contact me today to see if your home is "the one". I would love to sit down with you and help you become one of the people who sold there home in days for more than they listed it for.